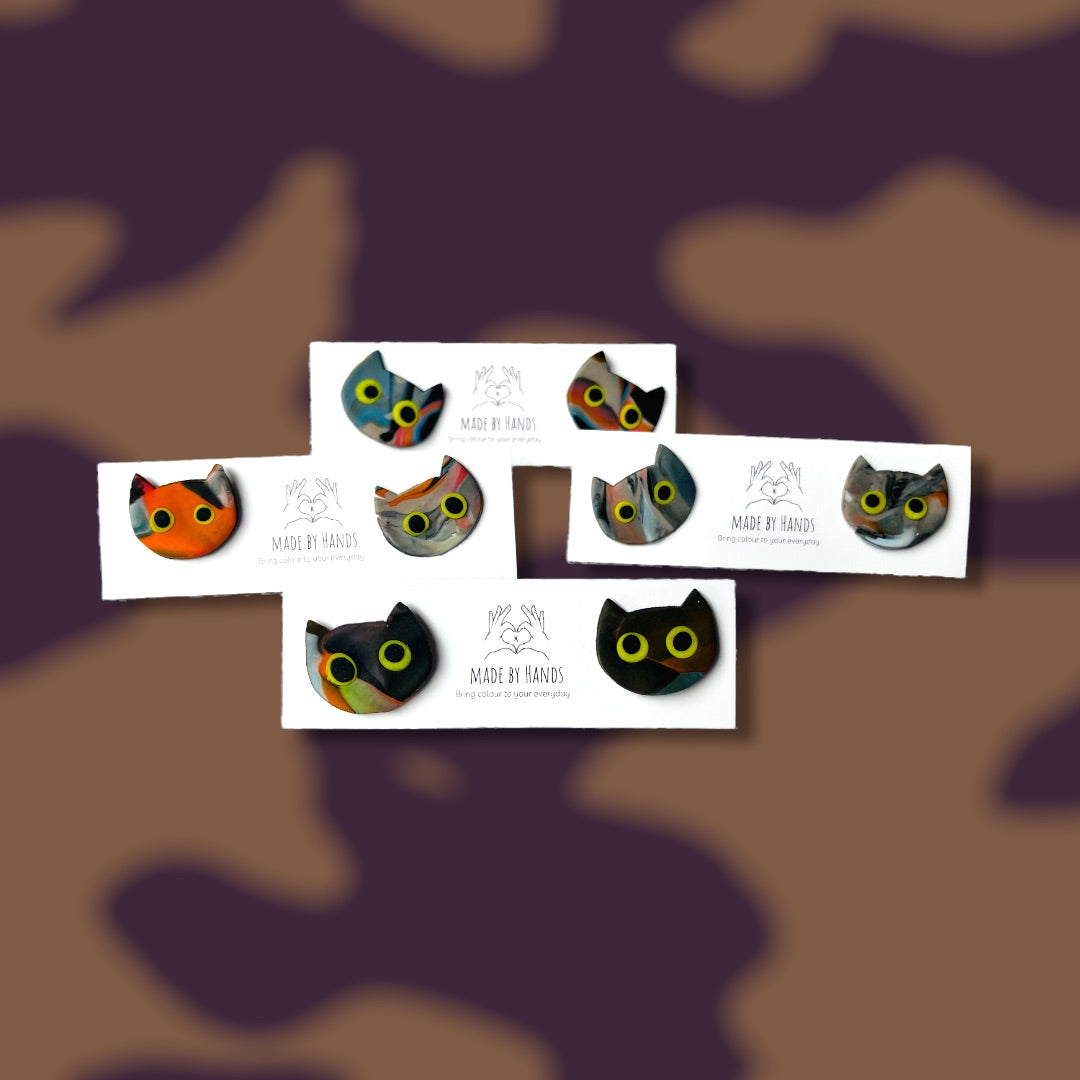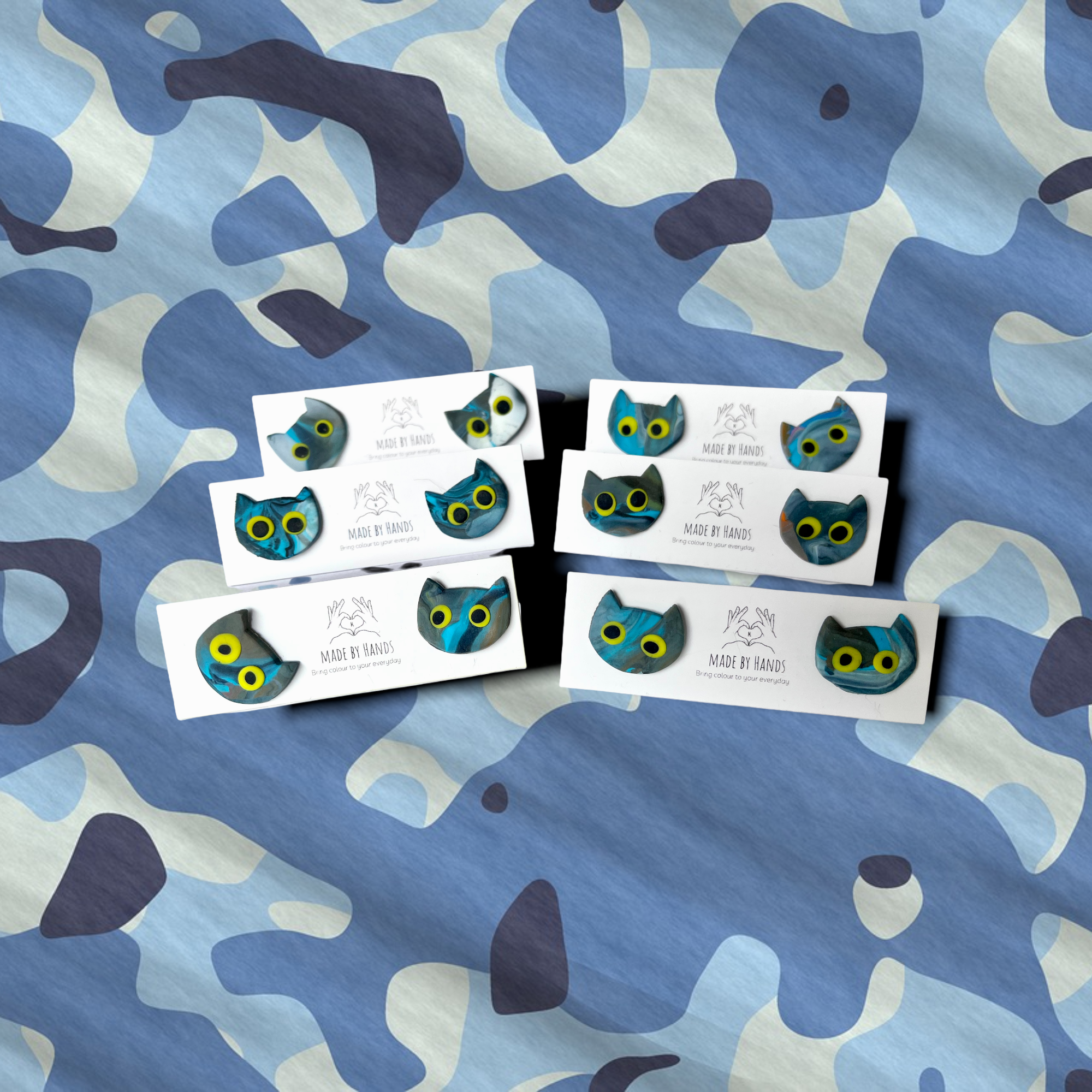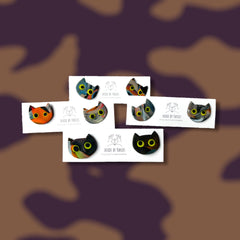 Camo Cat Studs
Out of stock
These Camouflage Cat studs add the perfect amount of whimsy to an outfit. Coming in either Blues or Brown tones these studs embody the cat spirit of hiding and jumping out on its prey ( or a dog ...because a cat can and it's fun).  A great gift for a cat lover in your life, Lightweight and comfortable they are pretty durable.  

Earring fixtures are Silver plated with a silver plated scroll back fastening. Great for anyone with sensitive skin.
Approximate Dimensions: 2cm (W) 1.5cm (H) 2mm thick
Do not expose to a lot of water for long periods of time.  We recommend not showering, bathing or sleeping with them in.
There is nothing worse than buying jewellery that makes your skin go green! So In order to deliver excellent quality (and prevent a hulk like tint) we use gold or silver plated fastenings and links.
The colourful parts of the are made from polymer clay. We either leave this matt (no varnish) or with a slight gloss (with varnish). Some pieces are adorned with gold or silver leaf and others are also hand painted. Please see the product description for all of the info.